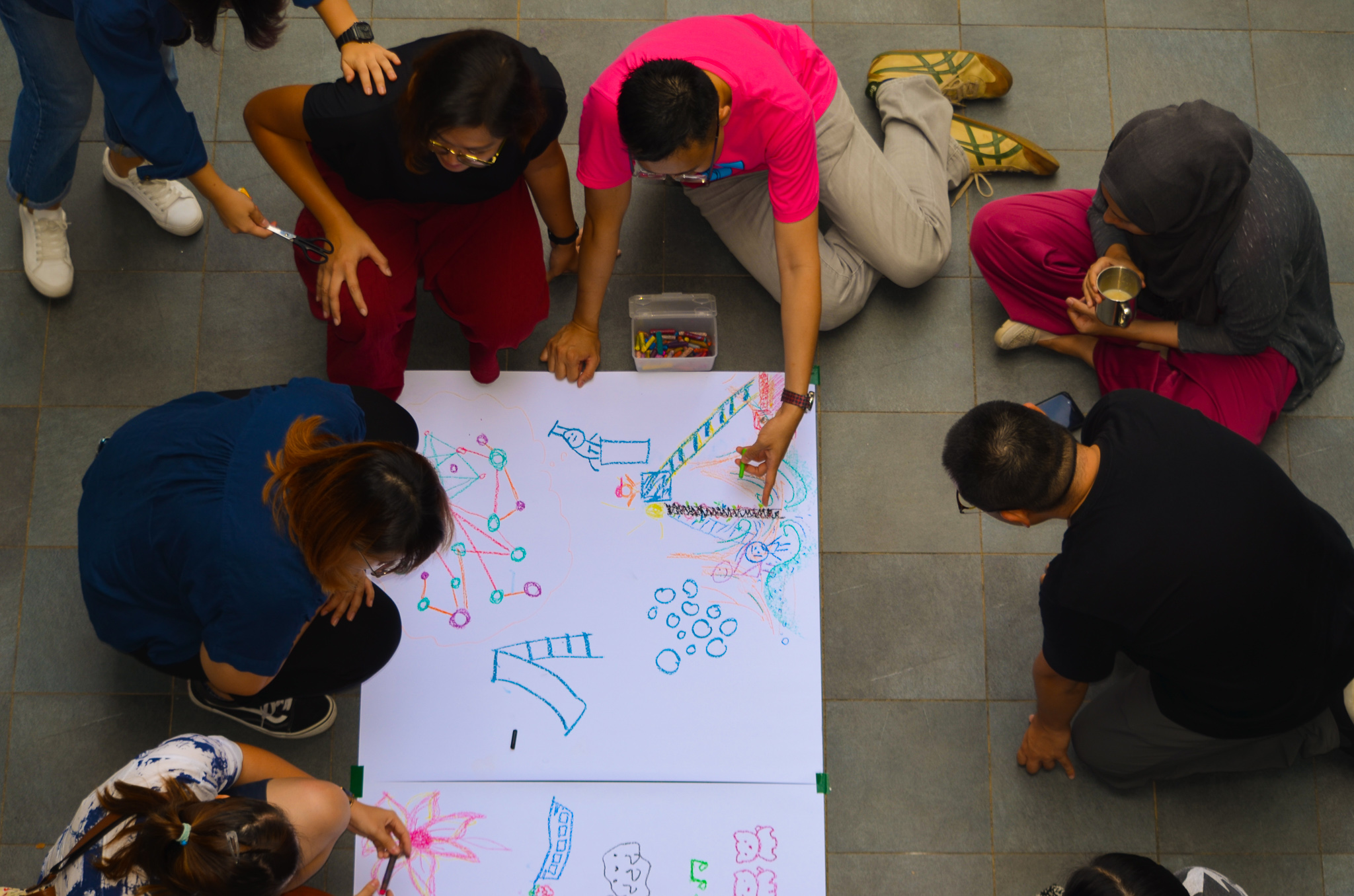 ArtsWok Collaborative is an arts-based community development organization that nurtures thriving communities by harnessing the power of the arts to create dialogue, invite social participation and build bridges across difference.
ArtsWok Collaborative's work focuses on developing the capacity of artists and building up the ecosystem of stakeholders through systematically enhancing the design, implementation, monitoring and evaluation of arts-based community development programmes. ArtsWok Collaborative was co-founded by its Executive Director Ngiam Su-Lin. 
Their current flagship programmes are:
An action-learning programme for practitioners across disciplines interested in arts-based community development.
A multi-disciplinary community of practice for learning and exchange on arts and communities.
M1 PEER PLEASURE YOUTH THEATRE FESTIVAL
An annual youth theatre festival with a social conscience presented in collaboration with Esplanade – Theatres on the Bay that provides a platform for young people to create and perform original work, dialogue on social issues as well as nurture youth theatre-makers.
A community engagement project co-presented with Drama Box, Lien Foundation and Ang Chin Moh Foundation since 2013 to create awareness and opportunities to have end-of-life conversations and planning.