The People Behind
Editor at Large
Melanie Chua is an editor and the first certified Building Biologist in Asia. Her interest is in how we perceive and inhabit the invisible world around us with a focus on the relationships between space, health and wellness. Her writing and art works, recently Urban Body (2012) and Next In Line (2014), utilise the personal narrative to reveal social products of culture.
Artist Lead, Projects
Alecia is visual artist based in Singapore, and trained in fine art photography at the School of Art, Design and Media in Nanyang Technological University. Her work draws from ideas of mobility, reciprocity, caregiving and disability. She is founder of Unseen Arts Initiatives, a Singapore-based platform for differently-abled professional and emerging artists.Read more.
Editor-in-Chief
Kei is a facilitator, writer, curator, and researcher working at the intersection of culture and the environment. Concerned with questions of power, identity, and justice, Kei designs interventions that speak to the systemic, cultural, and psychological roots of our current planetary moment. In her free time, Kei creates immersive experiences that explore the intersections of performance, dialogue, movement, and sound.
Contributor, Projects
Ernest Goh is a visual artist whose work focuses on ecological relationships, especially through our interactions with animals via anthropomorphism. He is the founder of Ayer Ayer Project, an ecologically-engaged art project. Previously a photojournalist with The Straits Times, Ernest has freelanced for wire agencies and international publications such as Smithsonian and Monocle. Ernest studied in Goldsmiths College London's Institute of Creative and Cultural Entrepreneurship. His work has been commissioned by and installed at the Lee Kong Chian Natural History Museum, Singapore, collected by the Multimedia Art Museum Moscow, and also resides in corporate, public and private collections in Asia.
Editor, Media, Art & Performance
Kirin is a Dutch-born research master's student of Media, Art and Performance Studies at Utrecht University. Her research looks at marginalised identities in society and socially-engaged art.
Editor, Art Theory
Nasri Shah is a writer and graduate student in history of art at University College London, where he was a recipient of the J.L. Wine Trust Prize. His research has recently been included in events such as Rematerialising Feminism (2014, Arcadia Missa), An Aesthetic Project (2013, House Gallery) and Urban Body (2012, SCYA).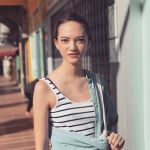 Creative Lead
Natalie Christian Tan is a visual artist and writer who was trained at Yale-NUS College. She is interested in using visual art as a medium to communicate and evoke ideas which would otherwise have been lost in static texts. Natalie devotes her time to researching and addressing issues affecting racial, religious and gendered identity in Singapore.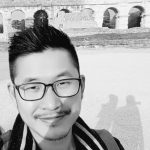 Contributing Writer
Ethan is an arts administrator with a background in media and sociology. His other writings include literary reviews published in Ethos Books (LivePRESS Pilot) and poetry in The Library of Rejected Beauty. He is interested in film, critical theory, philosophy, poetry, and examining art's potential as a medium for social panacea.
Community Lead
Creating experiential programs is a unique characteristic of how Gracie Teo communicates messages, with favoured themes centring on culture, creativity and community. Gracie produced the Yesterday Mobile Karaoke for the Singapore Arts Festival (2011) and introduced live mystery games from Japan when the first Real Escape Game was staged in Singapore (2012). She was involved in production work for the award-winning film Untouchable: Children of God (Humanitarian Film Award, New Port Film Festival 2014). Gracie was the Project Manager for the Singapore Snaps project (Past Forward exhibition, 2015). During the Greenhouse Labs, which aims to bring art practitioners, social workers and researchers in the area of community development, her team won the inaugural pitch.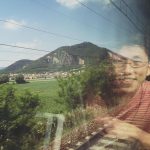 Contributor, Projects
Jevon Chandra is an artist and a sound designer. Through considerations in sound, space, and interpersonal relations, his practice estimates the slipperiness of caring and communicating.
Community Lead
Melinda Lauw is a Singaporean artist based in New York. She works extensively with textiles, specialising in hand tufting, a technique of carpet making. She is the recipient of The Christine Risley Award 2015 from the Goldsmiths Textile Collection & Constance Howard Gallery. Her research interests include human perception, material culture and guerrilla-style art.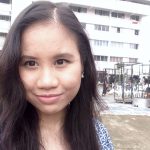 Community Lead
Izzaty is an applied theatre practitioner and a full-time Community Worker at Beyond Social Services, where she leads youth groups from rental and purchased flat communities in interactive theatre performance called "The Community Theatre". She views art to be valued by each person differently, enabling self-empowerment whether a participant, beneficiary or community member.
Contributing Writer
Jade Chen is a researcher and writer with a background in Sociology. Her current work involves investigating educational and geographical issues using qualitative methodologies. Outside of academia, her forays into writing include her short story 'Meteors' published by Blackpear Press (2014) and a magazine article in BrackMag (2016). Other abiding interests of hers revolve around topics on culture, music, food, sustainability and the environment.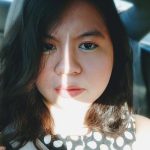 Contributing Writer
Jill J. Tan is a Singaporean writer, artist, and researcher. Her work has appeared in Guernica; Mynah Magazine; Vulture Magazine; Palimpsest: Yale Graduate Literary and Arts Magazine; the anthology Film Criticism Collective 2017 (ed. Chris Fujiwara); and is forthcoming in Resistant Hybridities: New Narratives of Exiled Tibet (Lexington Books). She received a B.A. with High Honors in Religion from Wesleyan University and an M.A. from the University of Chicago, where she first began her ongoing research in the anthropology of death. Her current ethnographic project as an incoming PhD student in anthropology at Yale University explores the public consciousness of death in Singapore. She presently works at a Singaporean funeral company running its death literacy foundation. Jill is committed to collaborative practice, co-theorization, and multimodal exploration, and works alongside artists to produce text on their practice and individual works as an embedded critic and researcher.
Editor, Cultures
Nazry Bahrawi is an academic, literary translator and essayist. His research explores the interstices between cultures, philosophies and aesthetics of Muslim Southeast Asia and the Middle East. Nazry teaches at the Singapore University of Technology and Design. He is also a founding member of the critical humanities collective, the Bras Basah Open School for Theory and Philosophy. His op-ed commentaries have appeared in Al Jazeera, The Guardian, South China Morning Post and Today.
Artist Lead (Indonesia)
Samantha Tio (Mintio) is a visual artist born in Singapore. Trained as a photographer at the School of Art, Design and Media in Nanyang Technological University, Mintio has been actively creating works and participating in exhibitions both locally and abroad. "Table for One" (2010) was Mintio's first public venture into a participatory project, in which she dined with people she found eating alone over a span of one year. Mintio is currently based in Indonesia to work with Kabul to establish a project space named "Ketemu", to facilitate relational and socially conscious artworks. Read more.
Community Lead
Seelan Palay is a visual artist from Singapore whose practice focuses on the concerns and complexities of the communities he identifies with and relates to. Taking form in painting, drawing, collage, installation, and video, his work reflects broader questions and conditions found in our contemporary globalised society. Seelan is also part of EngageMedia, an NGO working to develop the video and technology capacities of activists in the Asia-Pacific region. He is the founder of Coda Culture, Singapore.
Contributor, Creative
Ken is a professional photographer based in Singapore. He travels extensively photo-journalling about local cultures and natural environments. He has visited most of Asia, including Siberia and India. In Indonesia, he produced a photo-documentation of local homes in the fishing village of Jemara. He works with social enterprises and volunteers often in community services.
Artist Lead (Canada)
Angela Henderson was born and raised in the interior of British Columbia, Canada. She is currently an MFA candidate at the Nova Scotia College of Art and Design. Angela's work examines the revisionist role of the monument as a historical marker and investigates the possibility of a monument to achieve more than a fixed, ideologically biased interpretation of history. Read more.
Artist Lead (Belgium)
Hektor is a practicing artist who graduated from the City and Guilds of London Art School (B.A.) and Chelsea College of Art and Design (Master). His participation in residency programs include Cittadellarte Pistoletto Foundation, the Swiss Institute in Rome, IS Wyspa in Gdansk, Astérides in Marseille and Cité des Arts in Paris. Read more.
Artist Lead (Hong Kong)
Hung Lam is a graphic designer who co-founded CoDesign Ltd. with Eddy Yu in 2003. His works have been part of the permanent collections of V&A Museum in England, Osaka Suntory Museum in Japan, Plakatsammlug Museum fur Gestaltung Zurich in Switzerland, Museum fur kunst und Gewerbe and Hong Kong Heritage Museum. Hung and Eddy engage in CoLab, establishing a new collaborative platform for social innovation through design. Read more.
Project Assistant
Natasha Lau studied Arts Management at Lasalle. She graduated with a Business Studies Diploma from Ngee Ann Polytechnic and combines her interests in both Business and Arts.
Artist Lead (Vietnam)
R. Streitmatter-Tran is an artist based in Ho Chi Minh City. He received his degree in the Studio for Interrelated Media (SIM) at the Massachusetts College of Art in Boston. He is a founding member of the Ho Chi Minh City-based arts collective, Mogas Station, and established the now defunct art and performance group ProjectOne in Saigon. In 2010, he founded DIA/PROJECTS, an experimental space for contemporary arts and research in HCMC. Read more.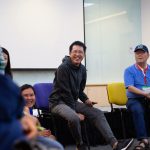 Editor, Theatre / Community Lead
Wong Yunjie (Jacky) is a theatre artist, researcher and writer curious about the gaps to collective human flourishing in present-day capitalism, and in Asian traditional art practices as embodied philosophy/values in danger of being lost. He practised community-based theatre with Makhampom, Chiangmai (2012-2014) and Playback Theatre and Taichi. Yunjie studied Noh, Wayang Wong, Beijing Opera, Taichi and Kuttiyattam alongside Western theatre traditions at the Intercultural Theatre Institute (2015-2017), and wrote a thesis on Thailand's democracy movement and cinema in the 1970s as a political science student in NUS (2003-2007).
Projects Team
Brack offers the following services: Writing and/or editing for projects, publications and exhibitions, Exhibition curation and producing, Artistic Collaborations and Commissions, Programme Partner (Hosting and organising of workshops, activities, seminars, conferences, talks and dialogues, etc.) For more information, get in touch with us at heybrack@gmail.com
Editor, Translations
A Balinese nomad, Dewa Ayu Eka Savitri Sastrawan is an artist and a Bahasa Indonesia-English translator. Her artworks have been exhibited in Indonesia, The Netherlands and UK including with GondoRukem Batik Art Community Bali, the latter with whom she continues to give workshops with in the UK. She She is completing her Masters in Global Arts at Goldsmiths, University of London and is part of Lila Bhawa Indonesian Dance UK.