BRACK ARTIST LEAD ALECIA NEO  VISITED PINAREE SANPITAK IN SINGAPORE AT HER RESIDENCY SPACE AT STPI IN SEPTEMBER 2018. PINAREE SANPITAK IS AN ESTABLISHED CONTEMPORARY ARTIST CURRENTLY BASED IN BANGKOK. ALECIA INTERVIEWED HER ABOUT HER ART PRACTICE, FOCUSING ON THE PARTICIPATORY ASPECTS OF HER PROJECTS. READ PART 2 HERE.
A: Do you ever do any kind of dance or performance in your work?
P: I used to dance when I was younger, such as Thai traditional dance in school. But I don't see myself as a performance artist. Some do see my work "Breast Stupa Cookery" as a performance work. But I see it more as a collaborative work. The only time it felt like a performance was in Jakarta last year when we did it on stage. There were about 40 people who were able to sit and eat on stage while people were watching.
It's just wording to me. In a way, chefs do perform. They have to perform every night. Maybe from the chef's point of view, it is a performance. I use the word collaborative event. Or a food-related collaborative event. Sometimes the work appears on a menu of a restaurant for a certain amount of time. I like it when it's like that. The public comes in and they do not expect an art project, and they don't even know that they are experiencing contemporary art. But there is a short write-up about the work which they can read.
A: Now that we are talking about the food aspects of your work, we are also really talking about acts of hospitality. Your collaborating chefs become hosts of these experiences too. Did this desire to work with food come from your past experiences?
P: Breast Stupa Cookery started in 2005. My studio is in my house, next to the garden and the kitchen, and I'm walking around these three settings all the time. After using wax, charcoal, textile, clay, metal I wanted to incorporate food. Food is a big part of my life, being Thai. I was trying to find a way to work it into my work. I bake quite a lot. And I was making bread dough at the time. Bread dough could work, but it was not quite right yet. So one day I was working with clay for some ceramic works. And I thought to myself, "Why not make cooking moulds in the shape of breast stupas?" Then I invited chefs to work with me. Chefs who were professionals, amateurs, friends. It becomes my way of asking people what do they think of this form that I have been working with for some time.
In the beginning, I was only thinking of moulding food. As the chefs are artists themselves, I learned from them, I opened myself up. I just give the chefs the moulds and they used them in a myriad of ways. Boundless of ways.  They have used them as food covers, pans, bowls… We developed many things along the way. I also did not include a stand, so the chefs would find a way and create their own ways of presenting the moulds.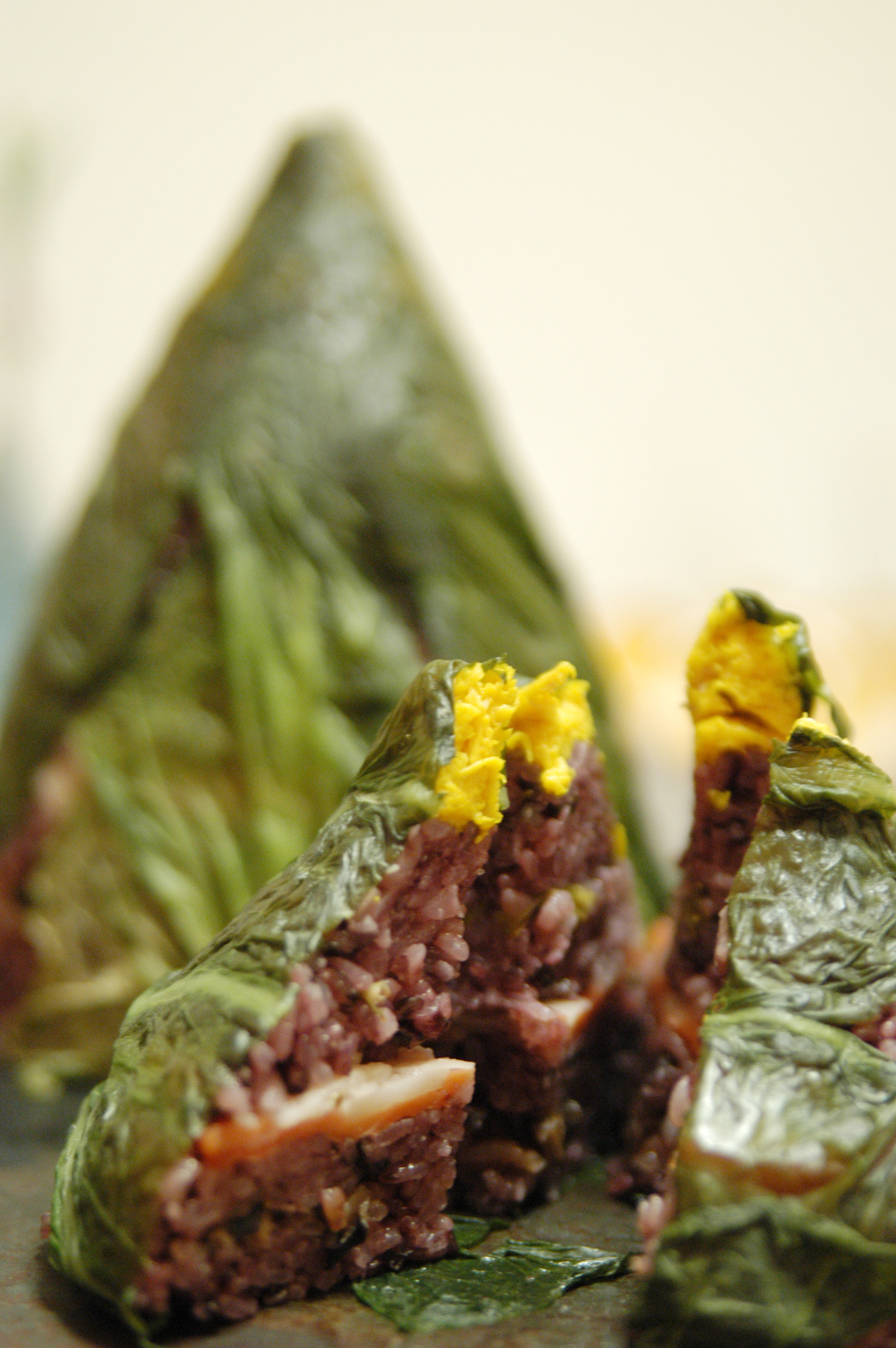 A: Were there any challenges from your collaborators at all? Perhaps there were some of the collaborations which didn't quite work out the way you wanted it to be?
P: Well, there was one time, at The Mandarin Oriental in Thailand. The chef got someone to do a sugar sculpture, and it became very erotic. (Laughs) It was interesting but the organisers did not like it. I remember being quite sick that day, and I didn't really want to deal with it. But the organisers were trying to get me to tell the chef to remove it. And the chef got really mad! He was a big chef in Thailand after all.
A: How was the situation resolved in the end?
P: They removed it…
A: The perils of collaboration…
P: Another interesting one was the Japanese tea ceremony we did in Tokyo with a tea master, who has now passed away. My gallerist in Tokyo introduced me to her. Japanese chefs are really fun to work with. At that time, my Breast Stupa terracotta moulds were rather rough and unfinished. And the tea master told me that were Japanese cups that were similar and made with Lacquer. Then, I was inspired to work with ceramic artists to work with porcelain. This way we were able to make the lips smooth and then it could be used as a cup. When you glaze ceramics, there must be a space where you can't touch. To make a smooth lip, you must find a way to glaze it properly.  We made the moulds in porcelain and even glass versions.
Maybe I should propose to STPI that we do one dining session in Singapore.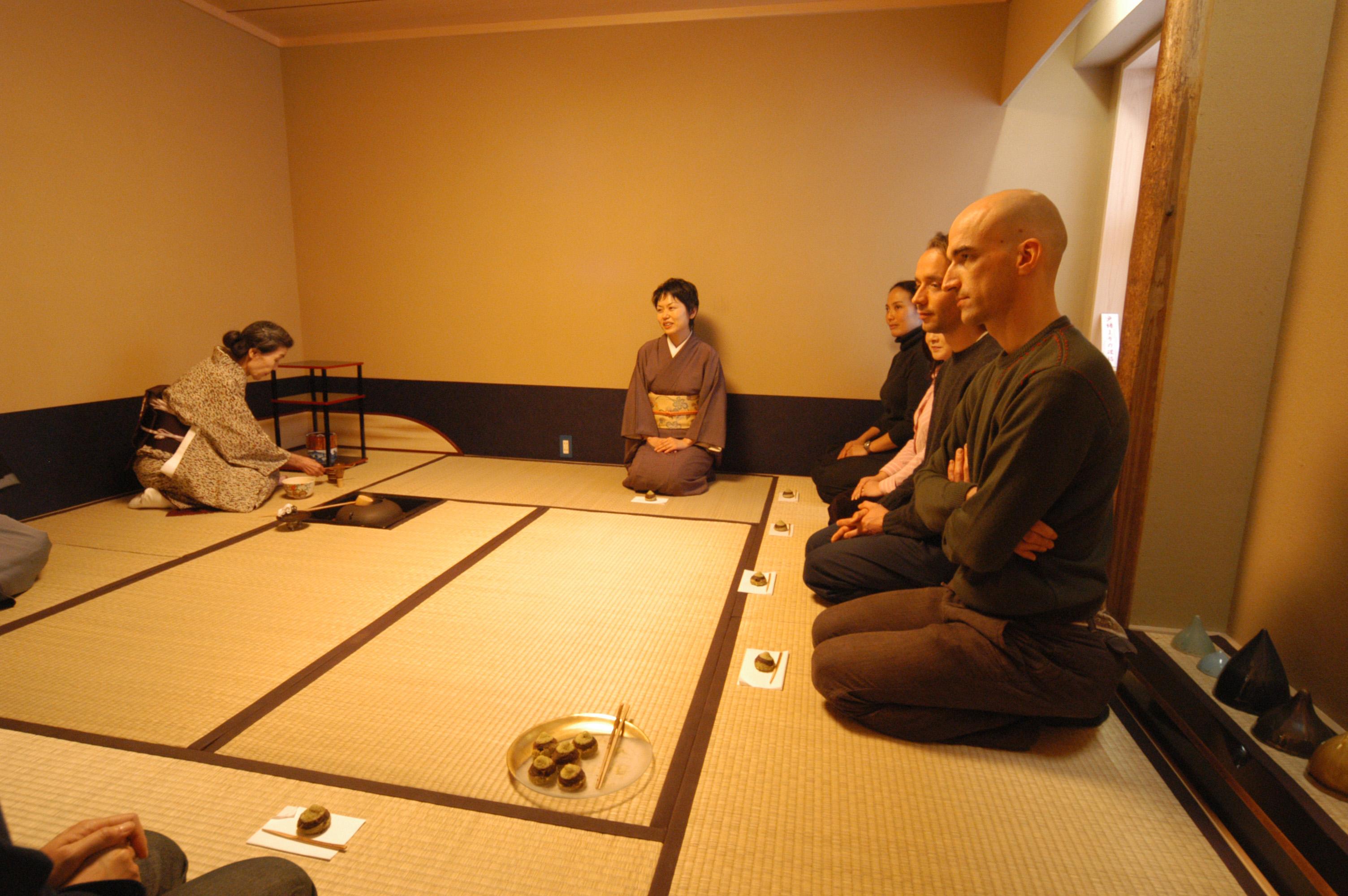 A: Perhaps you could work with Dining in the Dark in Singapore? Have you heard of it before?
P: Yea, we have that in Thailand too. I really enjoy how chefs are innovative, using recipes from lesser-known regions and making them into fine dining meals. They also treat their kitchens like labs. They travel a lot more now too. Like this young Thai chef whom I will be working with soon. He is coming to work in Singapore with some other chefs here.
One of the first steps with Breast Stupa Cookery collaboration is to convince the chef to want to work with me. Some chefs consider this more work for them. So we have to find a chef who wants to play.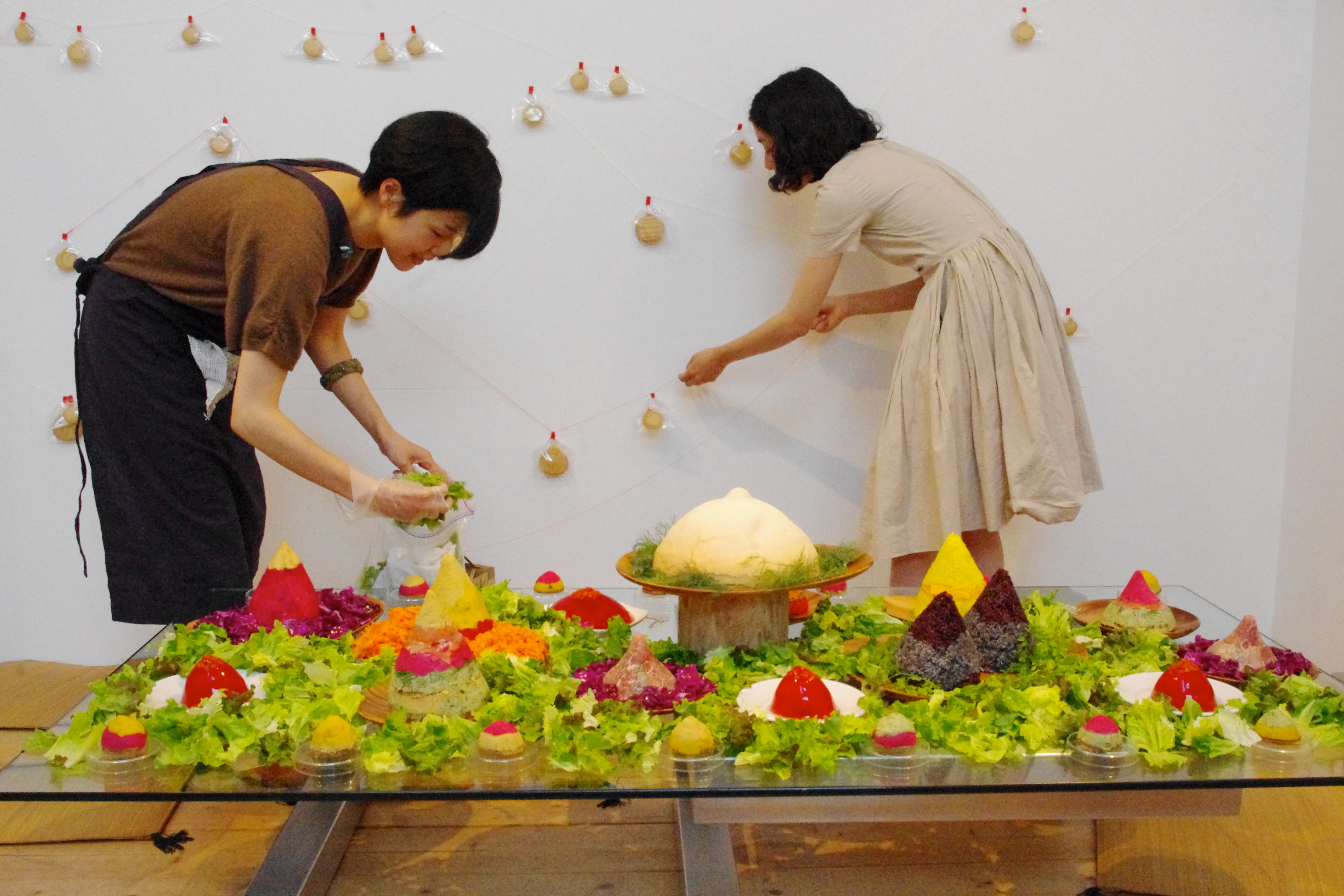 Photo credit: Pinaree Sanpitak