Izzaty Ishak is an applied theatre practitioner and a full-time Community Worker at Beyond Social Services (2013-). She leads and facilitates a diverse group of youths from both rental and purchased flat communities in a programme called "The Community Theatre". This interactive theatre performance allows rental flat communities to come together and tackle social issues faced by them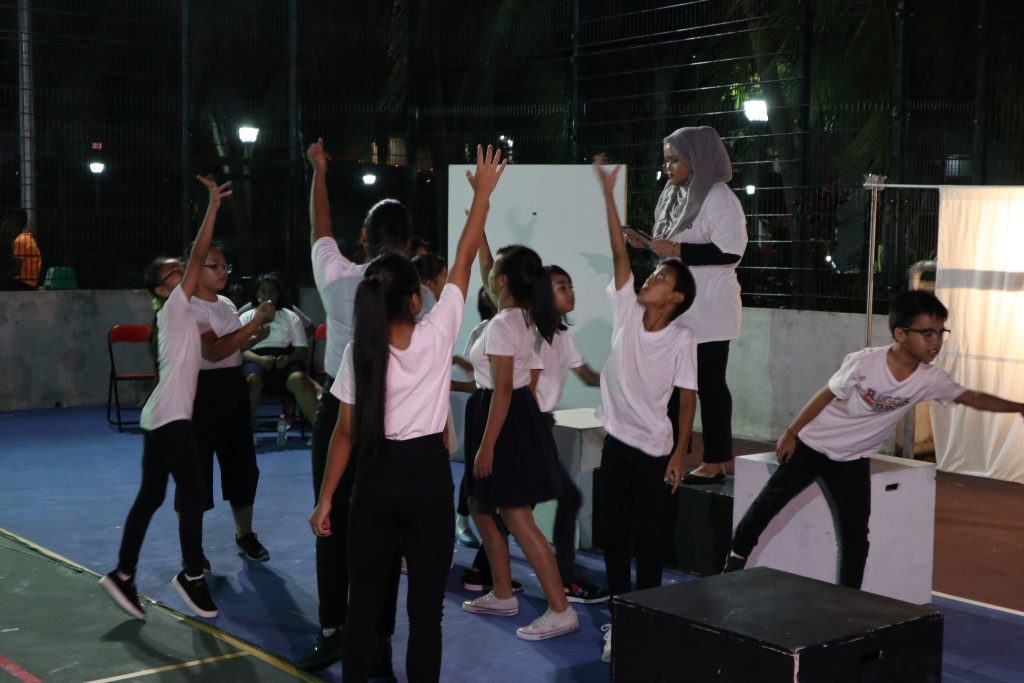 Her journey as a practitioner recognises the value of un-learning and re-learning each time she enters a community, acknowledging that every community is different. Using art as an adaptable and versatile tool of engagement, art can be valued by each person differently, allowing them, whether participant, beneficiary or community member, to empower themselves.
Notably, One More Light (2018) is a play based on the personal experiences of the rental flat youth who make up the cast – is about running away, and asks questions about the trauma of loss, the helplessness of parents who want to protect their children from harsh realities and the loneliness of children who don't have the tools to express their pain.One More Light asks us to confront the contradictions of what being a "good parent" is, and whether we all have access to legitimate means of survival.
There was a beautiful moment towards the end when many audience members stood up in solidarity with one of the characters on stage. Some people from the audience spoke up and said, "I've been there, I know what that feels like," and even came up to give the characters a hug. The show offers the reminder that there often aren't easy solutions to familial and financial entanglements – being able to stay on the right side of the law can be a privilege, and we must walk a mile in the shoes of anyone we seek to change.