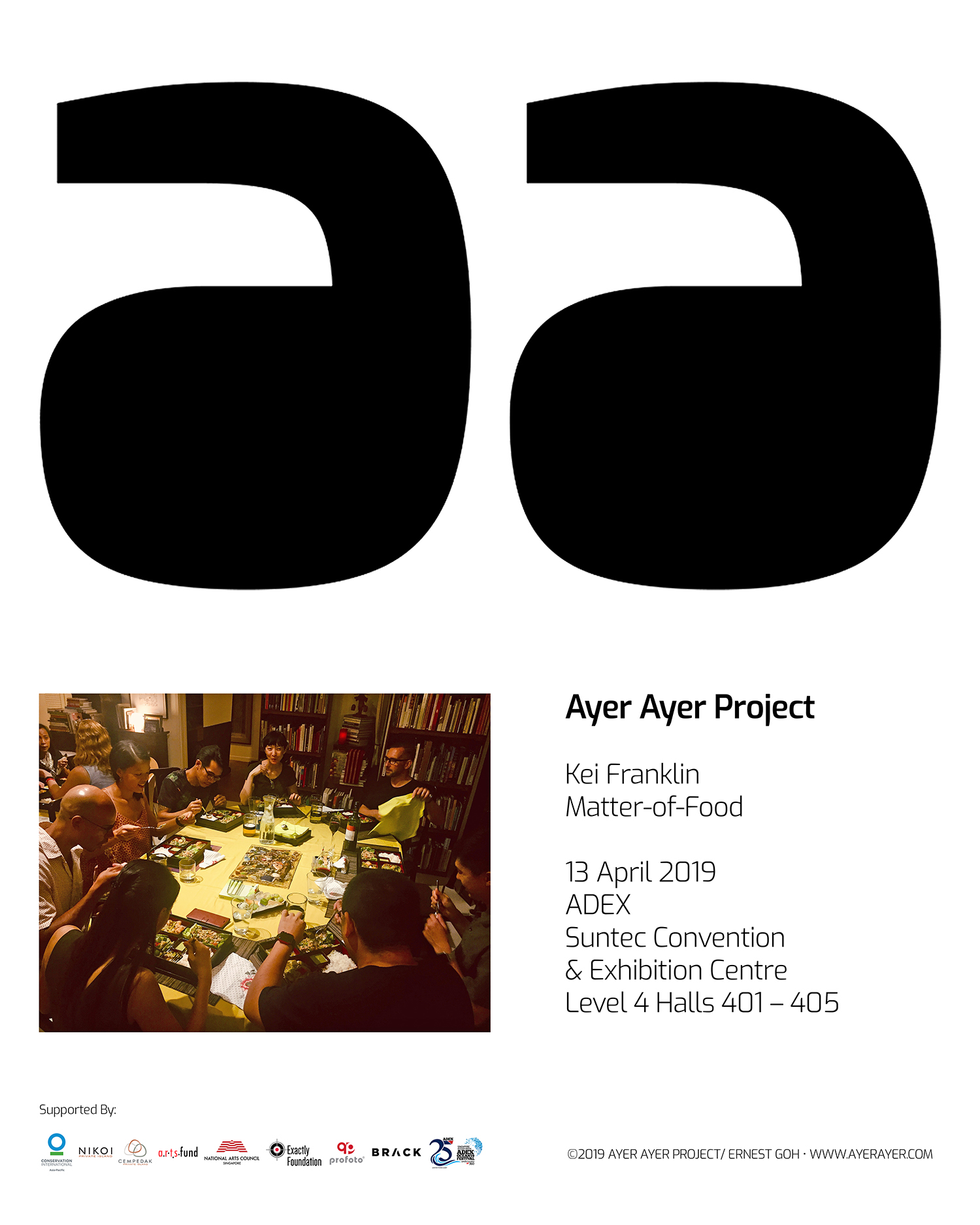 Ayer Ayer x Brack presents
Matter-of-food
Led by Kei Franklin
Matter-of-food is a frank conversation about the state of things. Everyday we are inundated with images of polluted waters, melting ice-caps, and mountains of plastic waste. But for many of us, these issues feel abstract, overwhelming, or irrelevant to our daily lives.
In Matter-of-food, the audience is invited to commune over a candid conversation and a simple meal. As we share our own stories, we will embark on a co-exploration of topics like consumption, plastic waste, the global economy, and how the planetary environmental crisis we see ourselves facing relates back to the food on our plates.
Conversations
13 Mar 2019
12.30pm 
4.00pm 
6.00pm 
Venue
Ayer Ayer Project with Ernest Goh
ADEX (11-14 April 2019)
Suntec Convention & Exhibition Centre
Level 4, Halls 401 – 405
About the Artist
Artist-Researcher Kei Franklin has a deep interest in the intersection between the environment, anthropology, and performance art. She creates immersive experiences that bring together elements of dialogue, theatre, movement, poetry, and music.